Search over $631,563,158,052 worth of Australian Real Estate for sale.

Real Estate Australia
OCEAN VIEW
$960,000
Click here to see the floorplans
Opening on: Saturday 11/07 10:00 am - 10:30 am
Property Location: 6 Ocean View Road MOUNT MELLUM - MALENY - QLD
Listing Id: 20462588
Details

Bedrooms: 4 Bathrooms: 2 Garages: 4

Land

Size: 2866 Square Mtr Approx

Description: Delightful double story Queenslander set high on Mount Melum with expansive ocean views. Cool Mountain Breezes (240 meters above sea level).

Down stairs has high ceilings and slate floors throughout. Plantation blinds and cedar french doors opening to morning sun on the easterly patio. 3 bedrooms opening to patio Kitchenette-full bathroom- sep toilet- Laundry. Saltwater Pool. 2 car garage close by.

Up Stairs
Via a formal entry and central staircase to open plan dining lounge. Generous separate kitchen with stone bench tops, gas cooktop and open pantry area.
Polished hardwood timber floors, high ceilings. Most rooms flow out to the outdoor verandahs and take in scenic ocean views.
Spacious master bedroom also opens to the views, second bathroom and toilet.
Office plus a reading room adjacent to the lounge room. Views to Cape Moreton across Bribie Passage and also across AURA estate to Caloundra.
House designed/built by Garth Chapman who specialises in Queenslander Style homes.

Outside
Fully terraced gardens, Lawns and Shrubs. A wide driveway leads down to 2 car lockable garage with electric roller door adjacent to front patio Many ornamentals and fruit trees ( lots of good soil and mulch brought in to create the gardens and lawns)

Many extras include:
Security Screen doors - Split Cycle air con in main bedroom and lounge.
Wood burning fireplace in lounge, recessed lighting.
Hard Stand Parking for caravan access to 2 kilowatt solar power and solar hot water
Direct hot water from solar tank on roof to kitchen tap
Views from Cape Moreton -Bribie Passage- Arora Estate to Caloundra.
Upstairs Verandas front and back Downstairs Patio front and back.
40k ltr in ground tank at house and 10k ltr at shed for garden and extra storage.
Standard septic and grey water system. Dual access to the rear of the property. Hardstand area adjacent to the house and also outside shed, room for Caravan and boat.
Shed wired 240 volt/ 2kw solar system on the roof feeding back into the grid.
2 car lockable garage with electric roller door adjacent to front patio.
Solar HWS on roof with direct link to kitchen sink.

This established Colonial style home presents beautifully and has all the modern requirements for today's lifestyle. Providing comfort and convenience with wonderful airy rooms and magnificent views to the ocean. A quality home for the discerning buyer.

Both Maleny and Landsborough are just 10 minutes away, 30 minutes to Sunshine Coast beaches and one hour Brisbane Airport. Call to inspect. Geoff Wells 0418787060



OCEAN VIEW
$960,000
Contact Maleny Realty Today!!!
Contact
Geoff Wells
Phone
0418 787 060
Property ID:20462588
Send this property to friend

Click here to format this page for printing

<<Go Back<<

http://www.real-estate-australia.com.au Disclaimer:
We assume no responsibility for the accuracy of information contained on this website,
interested parties must make their own enquiries with this agency!
E-Mail here


Select state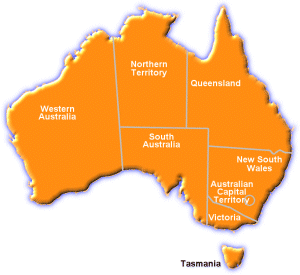 A division of

Real Estate Australia
Website by Webvertorials:
Australian Website Designers

ReNet.com.au Partners