Search over $631,563,158,052 worth of Australian Real Estate for sale.

Real Estate Australia
REGISTERED LAND, 1 HA LAST BLOCK IN STAGE 1
$390,000
Property Location: Lot 102 Supremacy Way Nemingha TAMWORTH - NSW
Listing Id: 20979901
Land

Size: 1 Hectare Approx

Description: This registered block offers you the opportunity to build your large rural home, plus a shed or two. Tucked away on the Eastern side of Tamworth, only minutes from the CBD, this location is really something special. These spectacular parcels of land have stunning rural views, no restrictions on the builder or time frames to start. This estate offers buyers a special opportunity that will not last long. Call Robert Miller at Peel Valley Real Estate Tamworth for more information.
sales@pvrtamworth.com.au

* Tamworth's CBD approximately 8 minutes away.
* Stunning outlook with spectacular views.
* Town water, power and NBN.
* Bitumen road access and primary school next door
* 1 Ha / 2.47 Acres with a lifestyle location.
* Builder of your choice to suit your lifestyle and budget.
* LIMITED OPPORTUNITY SO ACT NOW !
REGISTERED LAND, 1 HA LAST BLOCK IN STAGE 1
$390,000
Contact Peel Valley Real Estate Tamworth Today!!!
Contact
Robert Miller
Phone
0427 666 006
Contact
Lucy Miller
Phone
02 5733 4111
Property ID:20979901

Click here to format this page for printing

<<Go Back<<

http://www.real-estate-australia.com.au Disclaimer:
We assume no responsibility for the accuracy of information contained on this website,
interested parties must make their own enquiries with this agency!
E-Mail here


Select state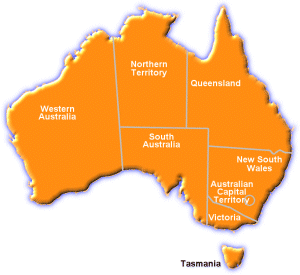 A division of

Real Estate Australia
Website by Webvertorials:
Australian Website Designers

ReNet.com.au Partners