Search over $631,563,158,052 worth of Australian Real Estate for sale.

Real Estate Australia
REDBANK - IPSWICH - Prime Commercial Development Site - 2 lots
529,000 NEGOTIABLE
Property Location: 77 Brisbane Road REDBANK - IPSWICH - QLD
Listing Id: 19363435
Details

Bedrooms: 3 Bathrooms: 1

Land

Size: 1012 Square Mtr Approx

Description: This commercial zoned property is right opposite the Redbank Railway Station and close to Bus Hub. Caltex Service Station and Retail SHopping Centre is just next door. Other side you have famous Redbank Tavern / Pub. Major Ipswich Highway and Redbank Shopping Centre are just a walking distance.
Redbank is growing very fast as the new Armoured Vehicle manufacturing is going to start at Redbank very soon.
Lot of options available - subject to COuncil approval - Town Houses and Retail shops / Units / or both
Lot of new development in this suburb.
Owner spent close to $80,000 for bringing the storm water into the front lot. Sewer is at the back boundary.
The property is close to the Redbank Motorway Industrial Estate which is a thriving and major employment zone for the area.
An opportunity transform this site into a residential / retail commercial property as it is zoned local commercial.(STCA).The property is 1012sqM on two titles.
The parcel of land has a three bedroom home together with a shed which is currently operating an electrical business.

This is an opportunity not to be missed.Great price for a commercial development. Call Exclusive listing agent - Liam on 0417779679 - ASSETT REALTY





REDBANK - IPSWICH - Prime Commercial Development Site - 2 lots
529,000 NEGOTIABLE
Contact Assett Realty Today!!!
Contact
Assett Realty
Phone
07 3812 8999
Property ID:19363435
Send this property to friend

Click here to format this page for printing

<<Go Back<<

http://www.real-estate-australia.com.au Disclaimer:
We assume no responsibility for the accuracy of information contained on this website,
interested parties must make their own enquiries with this agency!
E-Mail here


Select state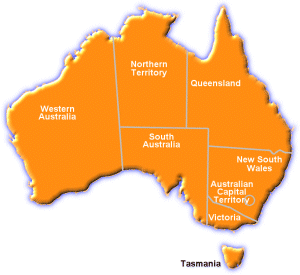 A division of

Real Estate Australia
Website by Webvertorials:
Australian Website Designers

ReNet.com.au Partners